We are a church of tremendous diversity, with people from all ages, many races and nations, and social backgrounds. We include single people, families, refugees, migrants, and long-established citizens of our host country.
We offer a place to belong and a spiritual home to respond to the reconciling love of Jesus Christ. We are part of the Diocese in Europe of The Church of England, and the worldwide Anglican Communion.
We are at the heart of Oslo at Møllergata 30.
Mark your calendars!
Join us as we celebrate Advent and Christmas at St Edmund's (click image to enlarge):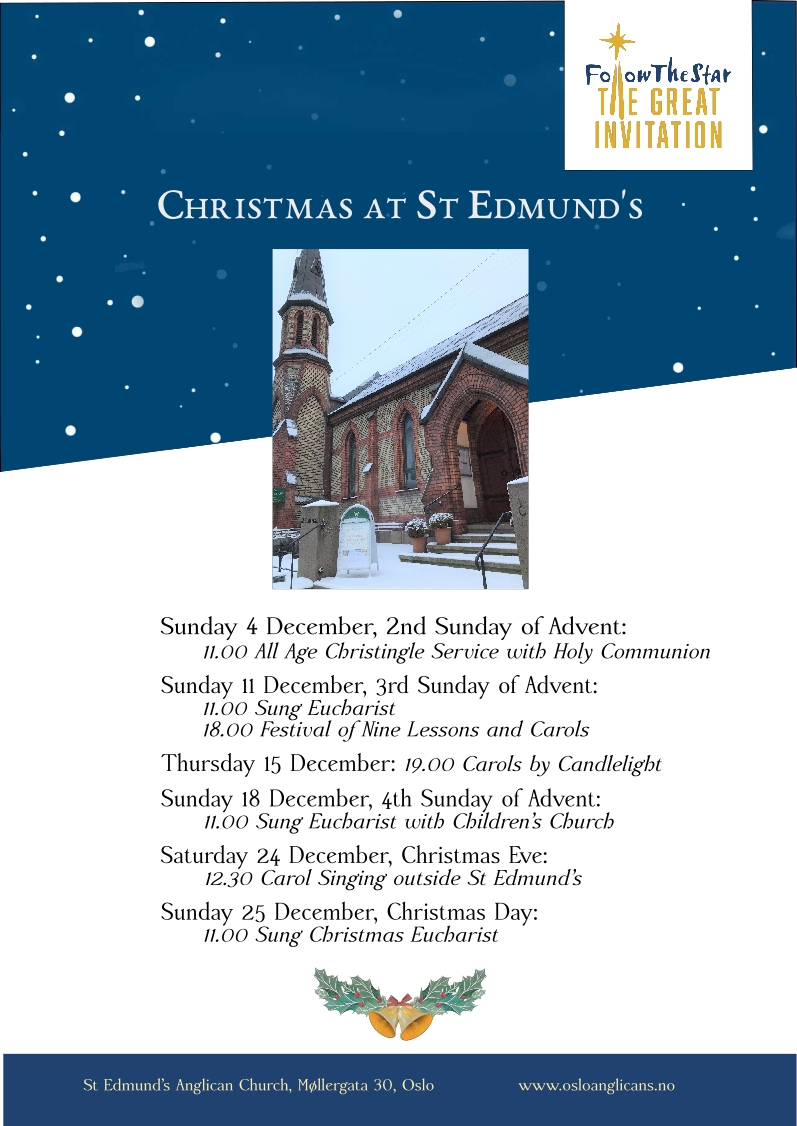 Notices
If you are interested in being prepared for Confirmation in 2023, please contact Joanna on oslochaplain@osloanglicans.no. We hope to run two groups, one for young people aged 14-16, and one for adults. The planned service date is 23rd April 2023.

Tea, Coffee & Friendship!
Saint Edmund's has been the starting point of many valuable friendships.
Read more
What's On
St Edmund's wishes you a blessed Advent!
***
On Sunday 11 December, 3rd Sunday of Advent, at 6.00pm, we are having our Festival of Nine Lessons and carols. All are welcome. At 11.00am the same day, we are having our regular sung Eucharist.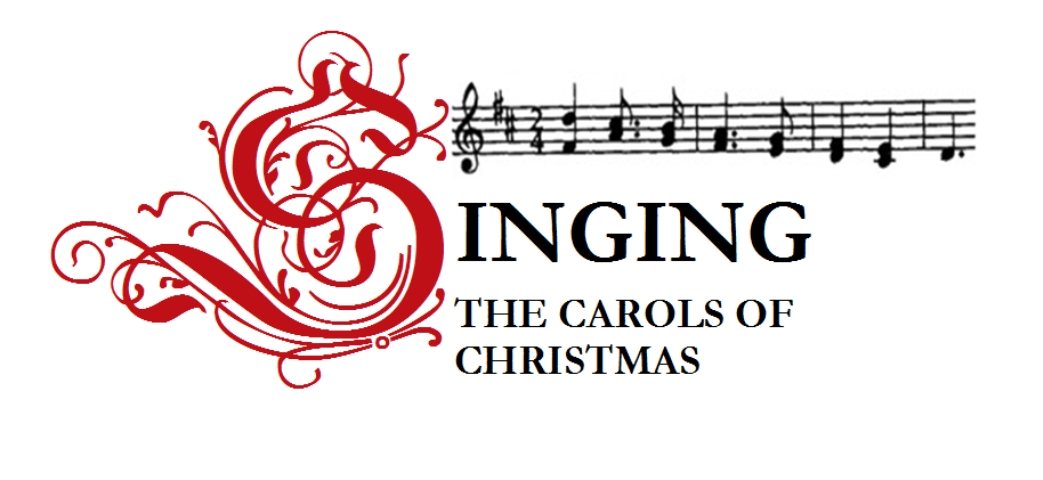 ***
There will be Choom, children's church on Zoom, on Sunday 18 December, from 9.40 am to 10.15 am. Our theme this week is "Peace: Fruit of the Spirit". Contact forstander@anglicans.no for Zoom link.
At 11.00am on the same day, we will be having Children's Church at St Edmund's with festive children's carols and activities.

***
The latest issue (Oct 2022 -- Jan 2023) of our chaplaincy magazine TOGETHER is here! Past issues can be found at this repository.
***
The Church of England's virtual services are streamed on Sundays at 10.00am (GMT+1) weekly.
***
Stay connected with us via Social Media on Facebook and Instagram. 
Stavanger, Trondheim and Bergen
In addition, there are seasonal and occasional services in Balestrand, Drammen, Kristiansand and Tromsø.
Safeguarding 
The Diocese in Europe of which we are a part promotes "Safe Churches" as part of its commitment to the Safeguarding of Children and Vulnerable Adults. 
You can find information on the
Diocesan Safeguarding policy
 and relevant contact details including
 our local Safeguarding policy
here
.